Elevate your Diwali with Exclusive Gifts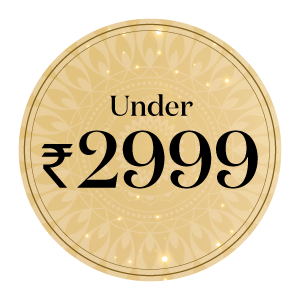 This Diwali, Gift only the Best Hampers!
Rituals

Diwali Collection
Gift With A Cause
This Diwali, go beyond traditional gifting and embrace a purposeful approach. Gift with a cause by supporting women empowerment through Raj Upahar, making this festival of lights even brighter. Your thoughtful choice can truly make a difference in the lives of women, empowering them to shine brighter during Diwali and throughout the year. Choose to celebrate with purpose, and let your gifts bring smiles and meaningful change. This Diwali, light up more than just your surroundings; light up lives with Raj Upahar.
Celebrate With Purpose
Collapsible content
Know More

 Share Joy and Prosperity with Handpicked Diwali Hampers

Diwali, the Festival of Lights, is a joyous occasion that signifies the victory of light over darkness and good over evil. It's a time for feasts, family gatherings, and exchanging tokens of love and prosperity. One traditional and cherished way to express your heartfelt wishes and gratitude during Diwali is by gifting beautifully curated Diwali gift hampers, often referred to as Diwali hampers.

The Essence of Diwali

Diwali, known as the festival of lights, embodies profound cultural and spiritual significance in India. It marks the triumph of light over darkness, knowledge over ignorance, and good over evil. The celebration is deeply rooted in Hindu mythology, notably commemorating Lord Rama's return to Ayodhya after vanquishing Ravana and symbolising the victory of righteousness.

Diwali unites families and communities. Homes are adorned with earthen lamps, candles, and colourful rangoli designs, illuminating the surroundings and symbolising the inner light that protects from spiritual darkness. Diwali gift hampers, filled with an array of traditional treats and meaningful items, are exchanged, signifying love and goodwill, fostering stronger bonds.

The joyous atmosphere resonates with laughter, feasts, and vibrant festivities. Families come together, feasting on traditional delicacies and sweets from the Diwali hampers, exchanging gifts, and creating cherished memories. Diwali gift hampers truly enhance the celebratory spirit, adding a special touch to the occasion. Diwali gift hampers bring joy and symbolise the spirit of giving during this auspicious festival. Diwali gifts embody the essence of sharing and spreading happiness. Diwali gift hampers are a cherished tradition during this time of the year.

The Significance of Diwali Gift Hampers:

Diwali, the festival of lights, is a time for joy, celebration, and sharing happiness with loved ones. One popular way to express these sentiments is through the exchange of Diwali gift hampers. These Diwali hampers hold great significance for various reasons:

Sending Diwali Greetings and Goodwill: During this auspicious occasion, Diwali gift hampers can be used to send warm wishes and blessings. Giving diwali gift hampers stands for the joy that is being shared as well as the desire for success and happiness in the upcoming year. It promotes goodwill and strengthens ties among loved ones, friends, and coworkers.

Representing Wealth and Prosperity: A Diwali gift hampers frequently containing a range of treats, snacks, and traditional foods. This plethora of things stands for wealth and fortune. Giving a diwali gift hamper expresses the hope for a fruitful and prosperous new year.

Maintaining Traditions and Culture: Diwali Gift Hamper Frequently includes traditional goods and culturally significant sweets. People maintain and preserve their cultural legacy by trading these diwali hampers. Respect for Diwali traditions and customs is shown by the Diwali gift hamper's inclusion of traditional items.

Promoting Togetherness and Unity: Diwali is a time for unity and togetherness within families and communities. Giving Diwali hampers a spirit of cooperation and group celebration. By bringing individuals together, it fosters a loving, peaceful, and supportive environment.

Giving Convenience and Thought: Diwali hampers are frequently pre-packaged with a range of products, sparing people the effort of choosing individual gifts. The consideration and care used to choose a hamper based on the recipient's preferences and tastes show

 thoughtfulness and consideration, making the gift more meaningful.

Diwali gift hampers hold a deep significance during the Diwali festivities. They symbolise the spirit of giving, prosperity, cultural preservation, unity, and the joy of celebrating the festival with loved ones. Gifting a Diwali hamper is a meaningful and cherished tradition during this auspicious time of the year.

Diwali Gift-Giving Tradition

The tradition of giving and receiving gifts during Diwali is deeply ingrained in Indian culture. It represents a gesture of love, respect, and gratitude towards family, friends, and colleagues. Diwali, the festival of lights, is a time of celebration and sharing blessings. People exchange gifts to express good wishes and strengthen relationships. It's a way to show appreciation and mark the occasion with joy and togetherness. Thoughtful Diwali gift hampers play a significant role in this tradition, reflecting the sender's care and consideration for the recipient's preferences.

The Power of Thoughtful Gifts

Thoughtful gifts during Diwali strengthen bonds and convey warm wishes in a profound manner. When you select a gift that resonates with the recipient's interests, tastes, or needs, it shows that you care and have taken the time to consider their preferences. Thoughtfully chosen diwali hampers create a lasting impression and nurture a sense of connection. The act of giving becomes a heartfelt expression of goodwill and love, making the festival of Diwali even more meaningful.

Exchanging Gifts: A Symbol of Goodwill

The exchange of gifts during Diwali is symbolic of goodwill and happiness. It embodies the age-old adage of "it's the thought that counts." Regardless of the monetary value, the intention behind the gift is what truly matters. Diwali gift hampers and diwali gift boxes exemplify this, as they often contain an assortment of items meant to spread joy and prosperity. It's a beautiful way to wish prosperity and success for the upcoming year, fostering positivity and a sense of communal harmony.

The Gift Studio: Curating Meaningful Diwali Gift Hampers

"The Gift Studio" specialises in curating meaningful Diwali gift hampers and boxes. We understand the essence of Diwali gifting, carefully selecting items that align with the spirit of the festival. Each hamper is thoughtfully crafted to suit different tastes and preferences, ensuring a delightful experience for both the sender and the recipient. By offering a range of options, "The Gift Studio" helps people convey their warm wishes and strengthen their relationships during this auspicious season of Diwali.

Our Diwali Gift Collection

As the joyous festival of Diwali approaches, we are thrilled to unveil our exclusive Diwali Gift hampers collection, curated with love and care to make this season even more special. Our collection encompasses a diverse range of Diwali products, carefully selected to cater to various tastes and preferences. From traditional treats to contemporary delights, we have something for everyone.

Products for Diwali: A Wide Variety of Happiness

Our Diwali Gift hampers collection boasts an array of products that encapsulate the true spirit of this auspicious festival. From exquisite handcrafted diyas, aromatic candles, to delectable traditional sweets and modern gourmet treats, our selection aims to make your Diwali memorable with our amazing diwali hampers.

Personalization: Adding a Touch of You

We believe that a personalised diwali gift hamper carries a special essence. We encourage our customers to add a personal touch to their Diwali gift hampers, making them truly unique. Personalised diwali hampers allows you to convey your heartfelt sentiments and show your loved ones how much you care.

Why Choose The Gift Studio for Diwali Gifts & Diwali Hampers

At The Gift Studio, we pride ourselves on being the ultimate destination for Diwali gifts and Diwali Hampers. Our curated selection is a testament to our understanding of the spirit of this auspicious occasion. We bring you a variety of diwali gift hampers options that cater to diverse tastes and preferences, ensuring you find the perfect diwali gift hamper for your loved ones. From traditional to contemporary, our range is designed to add joy and warmth to your Diwali celebrations.

Commitment to Quality, Creativity, and Customer Satisfaction

At The Gift Studio, our commitment to quality is unwavering. We source and create products that meet the highest standards, ensuring that your Diwali gift hampers are not only thoughtful but also of exceptional quality. Creativity is at the heart of what we do. Our team works tirelessly to present you with innovative and unique gifting options, making your gifts stand out and leaving a lasting impression. Above all, we prioritise customer satisfaction, aiming to provide you with a seamless and delightful gifting experience. Your joy is our success.

The Gift Studio

As you seek to make this Diwali memorable, we invite you to explore "The Gift Studio." Our curated collection of Diwali gift hampers is designed to help you find the perfect token of affection. Let's together make this festival of lights a truly joyous and unforgettable occasion with our Diwali gift hampers.

A Variety of Diwali Hampers to Choose From:

Traditional Sweets Hamper:

A Diwali hamper often features an array of traditional Indian sweets like ladoos, barfis, and gujiyas. These delectable treats are a staple during Diwali and are sure to bring joy to the receiver.

Healthy and Nutritious Hamper:

For health-conscious individuals, a Diwali hamper can consist of an assortment of premium dry fruits and nuts. Almonds, cashews, pistachios, and dried fruits make for a healthy and wholesome gift option.

Luxurious Diwali Gift Hamper:

To add a touch of opulence, a luxurious Diwali gift hamper can include imported chocolates, gourmet cookies, and exotic teas or coffees. It's an ideal choice for those who appreciate the finer things in life.

Decor and Diya Hamper:

A Diwali hamper may also feature beautifully crafted diyas, rangoli stencils, and decorative candles. These items enhance the festive ambiance and add a decorative touch to the recipient's home.

Customised and Personalised Hamper:

Create a personalised touch by curating a custom Diwali hamper, tailoring the contents to match the recipient's preferences. It could include a mix of sweets, savouries, and personalised items.

Tips for Choosing the Perfect Diwali Gift Hamper

Selecting the ideal Diwali gift hamper involves thoughtful consideration to ensure it matches the recipient's preferences and the spirit of the occasion. Here are some tips to guide you in choosing the perfect Diwali gift hamper:

Budget considerations:

When selecting a Diwali gift hamper, it's essential to set a budget that aligns with your financial capacity.Diwali Gift hampers are available at various price points, allowing you to choose one that fits comfortably within your budget. Setting a budget helps you narrow down options and focus on diwali hampers that offer the best value while staying within your spending limits.

Considering the recipient's interests and tastes:

To make the Diwali hamper truly special, consider the recipient's likes, interests, and preferences. Take into account their favourite treats, hobbies, or activities they enjoy. Whether they appreciate gourmet foods, health-conscious options, or traditional items, tailoring the Diwali gift hampers to their tastes shows  your consideration and thoughtfulness in selecting a meaningful Diwali hamper.

Ensuring the Diwali hamper aligns with cultural and religious values:

Diwali is a culturally and religiously significant festival, so it's important to choose a Diwali hamper that respects and aligns with these values. Ensure the items in your diwali hamper are appropriate and in harmony with the customs and traditions associated with Diwali. For instance, including traditional sweets, decor, or religious artefacts in your diwali hamper can add a meaningful touch, emphasising the spiritual significance of the festival.